There are many reasons why people require treatment for back pain. Some of the most common causes of lower back pain include muscle or ligament strains and sprains, traumatic injuries, and herniated spinal discs. If you are in chronic pain or discomfort, it is also possible that you need a hip replacement.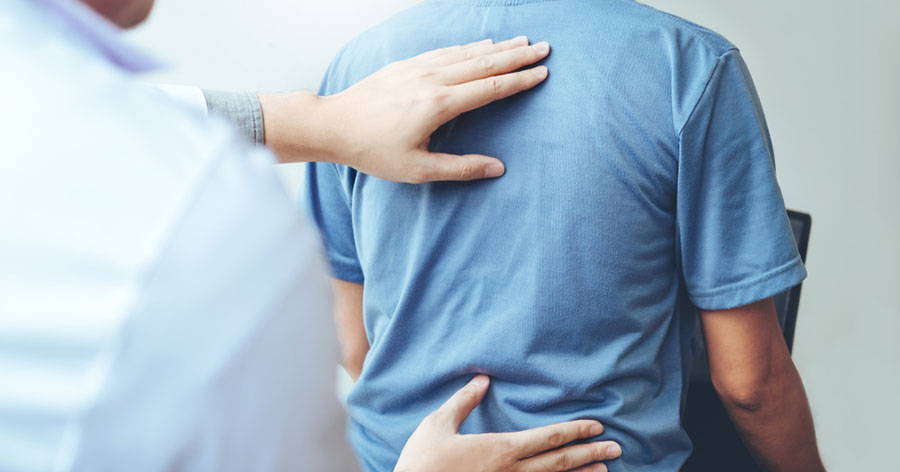 Research suggests that hip replacement surgery can ease back pain in patients who require new hips. If your doctor recommends this type of procedure, you can take comfort in knowing that you will feel much better after you recover. The following guide will prepare you for how to care for yourself or a loved one after they have hip replacement surgery. You will then learn about ways you can relieve pain in your lower body before and after your procedure.  
Recovering After Hip Replacement Surgery
It will take several weeks to recover after your hip replacement surgery, so it is important to prepare. Know that when your hip replacement procedure is over, you may stay in the hospital overnight. It is also possible that you will go home the same day once your anesthesia wears off and as long as your vital signs remain stable. Regardless of your situation, be sure to arrange for a ride home ahead of time.
It is also important to prepare by taking the following steps:
Take medicines as directed: Your doctor may prescribe pain medication for you to take in your recovery room. You should also receive one or more prescriptions to fill at the pharmacy once you go home. Be prepared to have your medicines delivered or picked up by someone who can help out. Follow your doctor's instructions to help yourself recover faster.
Get up & move: Since you are at an increased risk for blood clots, it is important to get up and move as quickly as possible. First, you will be asked to sit up, and then you will begin walking with crutches or a walker. You will take your devices with you to help you move about your home until you are ready to walk on your own.  
Avoid joint & muscle strain: Bending or reaching can strain the muscles and ligaments around your hip joints. It can also increase the pain and stiffness in your hip area and your lower back. Instead, ask a family member or assistant to grab items for you or leave them close to waist-level.
Make home modifications: If someone cannot be with you to help you bathe or go to the bathroom, consider making modifications to your home. Safety devices such as grab bars and raised toilet seats are available online. Have them installed by a family member, friend, or professional in the weeks leading up to your surgery so you can get accustomed to using them.
Staying Active While You Recover
During the recovery process, you will be asked to follow a schedule that combines bed rest with light exercise. Gradually during the weeks after your procedure, you will replace rest and relaxation with more physical activity and potentially some options for at-home pain relief remedies. Your doctor may also recommend wearing compression stockings during this time to prevent your blood from clotting in your lower body. Walking is an excellent way to stay active while enhancing circulation in your legs, back, and hips.
Some patients will also participate in physical therapy after hip replacement surgery. Your provider may visit you inside the home or you may travel to a facility. While they will teach you exercises you can do in the home to strengthen your hips and back, you will also learn critical skills such as how to better use your walking aid and how to stretch to keep your hips healthy and limber.
Your therapist will help you to increase the load you put on your legs until you no longer require assistance. They will also report their findings to your doctor, so they know when you are ready to resume normal activities.
Relieving Hip Pain & Back Discomfort
Prescription pain-relieving medications can help you to cope in the hours and days after surgery, but many people do not want to use them for an extended period. Thankfully, there are a variety of alternatives to prescription pain medicines for relieving your pain or discomfort. These include over-the-counter pain relievers such as non-steroidal anti-inflammatory drugs (NSAIDs) and local anesthetics.
Read your post-operative instructions carefully before trying any new pain medications. This will ensure that it is safe to use the anti-inflammatory drug of your choice before you take it. If you have any questions, call your doctor's office or consult with a pharmacist. They will help you decide if the OTC medication is appropriate for recovery from a hip procedure. They may also recommend that you try an alternative therapy for your pain instead.
Alternative Therapies for Pain Relief
Other treatments for pain relief are popular because they do not use prescription drugs or invasive procedures. While there are many options available, some of the most common include cold therapy, heat therapy, and low-level laser light therapy. Here is a little more information about each of these strategies:
Cold therapy: Cold therapy for lower back pain or hip discomfort uses ice to help reduce inflammation, enhance circulation, and numb the nerves in the area. This treatment is usually used for acute injuries or ailments. Talk to your doctor if you have questions about when to use ice therapy or how to apply it.
Heat therapy: Used for a variety of muscle strains and other injuries, heat therapy can help to ease chronic pain, soothe stiff muscles, and relax the body. Some of the most common ways to use heat therapy include a heating pad or a heat wrap. Ask your doctor about when you can begin to use heat therapy.
Low-level laser therapy: Our laser therapy devices employ a technique known as photobiomodulation therapy (PBMT), which is also referred to as low-level laser therapy (LLLT) or cold therapy. Among other benefits, it is known to help relieve lower back pain and reduce spasms and inflammation in the lumbar area. If you are considering LED vs laser therapy before your hip replacement or during your recovery, know that Curavi™ laser therapy belts use medical-grade laser diodes instead of light-emitting diodes (LEDs), due to low-level laser light's ability to penetrate muscle tissue to a deeper level. This translates to more therapeutic relief for you during the recovery process. Wear your belt for just 30 minutes per day to receive its benefits. Best of all, this alternative treatment does not require the use of drugs and has no known adverse side effects.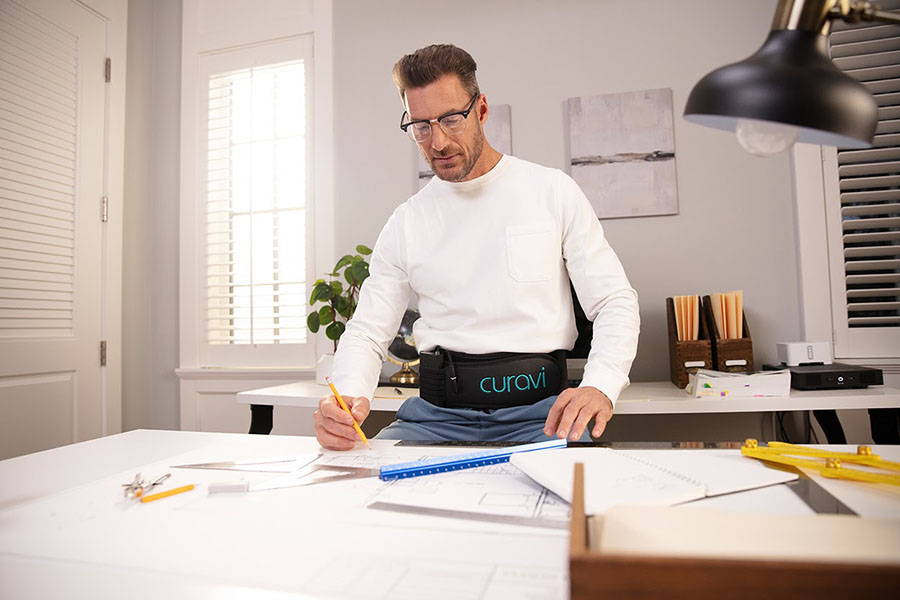 Thriving After Hip Replacement Surgery
Your new hip joint will help to improve function and relieve pain. While it will take several weeks to recover fully from your surgery, many people find it is worth it to improve their health and lifestyle. Employ trusted pain-relief techniques before and after your surgery so you can stay active and mobile. With effective solutions like photobiomodulation therapy, you are sure to feel better in your back and hips while enjoying an enhanced quality of life.